Pug Checks
Order Pug dog personal checks online! Show your love for these pugnacious pooches with bank check designs featuring pictures of cute pugs on them available in a variety of styles. Matching Pug checkbook covers also available!
---
Priceless Pugs Checks: This series of bank checks features 4 close-up images of adorable pug faces.

---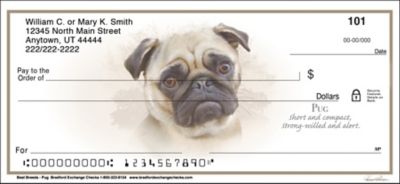 Best Breeds Pug Personal Checks: PUG Short and compact, strong-willed and alert.

---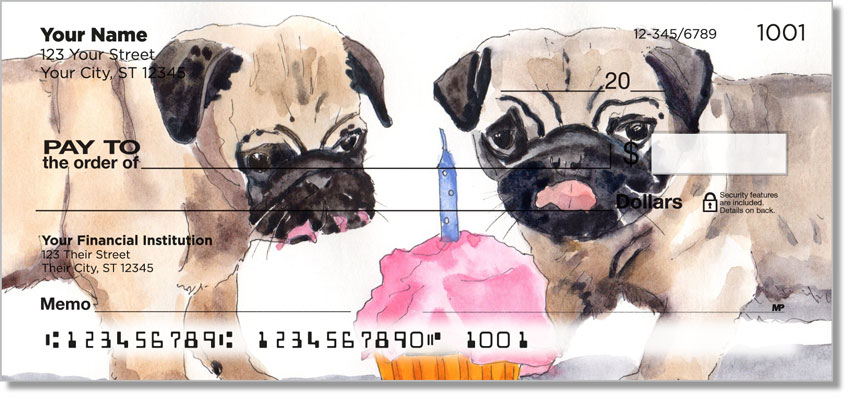 Painted Pug Checks 4 different watercolor images.

---
Pug Faithful Friends Personal Checks A pug-perfect portrait gazes out at you, making these dog art checks as irresistible as your faithful pug pal.

---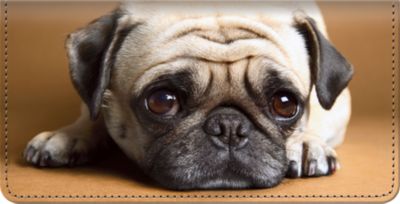 Faithful Friends Pug Leather Checkbook Cover features a winsome, pug-perfect portrait of a special furry friend, gazing out at you with big brown eyes.

---
---
Partner Sites: Pug Gifts at PugAddict.com | Cool Dog Checks | Natural Dog Food