Pug Checks page 2
---
Sleepy Pugs Checks Pugs go from sleeping and napping to wide awake...almost... in this series of 4 photos.

---
Pug Puppies Personal Checks These pug-precious checks are the best way to show the world your best friends irresistible personality!

---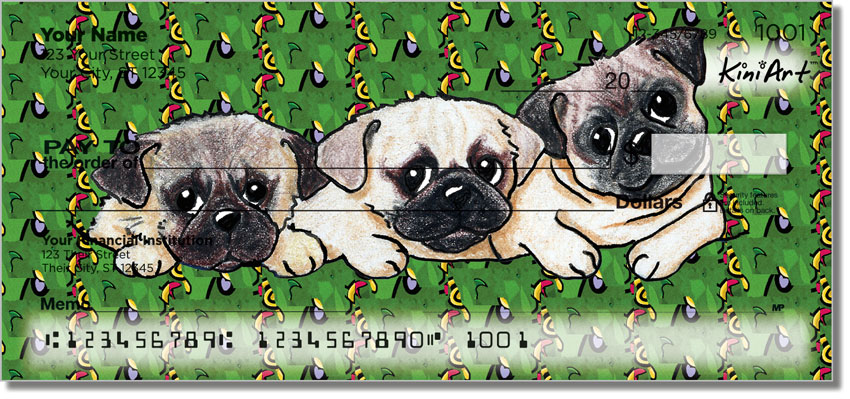 Cartoon Pug Series Checks: 4 cute illustrations by KiniArt. Matching cartoon pugs checkbook cover and address labels also available.

---